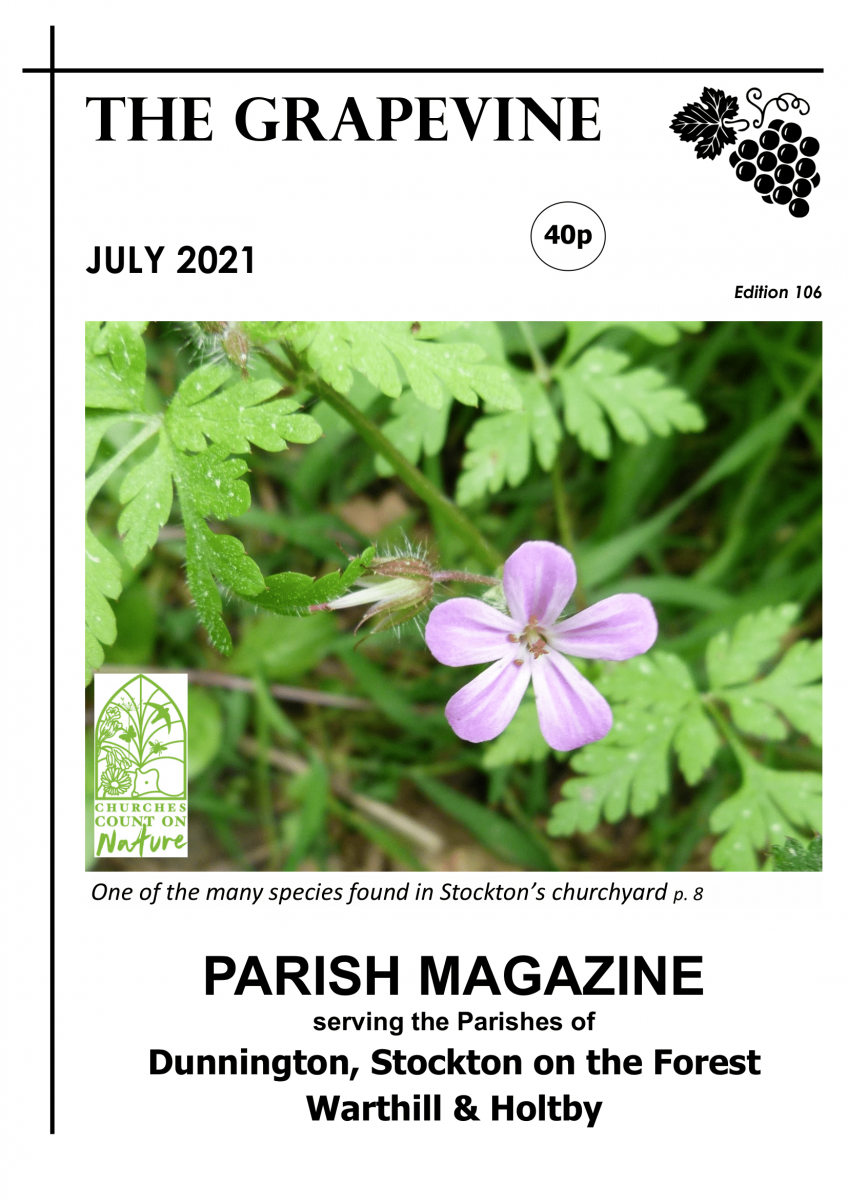 You can download the church news section of the magazine as a pdf for free here.
The Grapevine - July 2021 - Church News.
If you would like to receive the full issue of the Grapevine each month, either printed and posted through your letterbox, or emailed as a pdf, please contact Barry Hewitt on 01904 488331 about taking out a subscription.
A subscription costs just £4.00 for the 12 issues each year, which is cheaper than the cover price of 40p per issue.