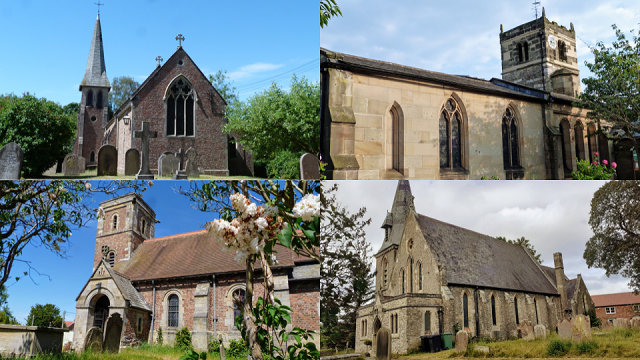 St Nicholas' Church is one member of the Benefice of Rural East York. The Benefice also includes Holy Trinity, Holtby; Holy Trinity, Stockton on the Forest; and St Mary's, Warthill churches.
You can visit the 'A Church near You' entries for these by clicking on the links below.
Holy Trinity Church, Stockton on the Forest
Each month "The Grapevine" magazine is published featuring news and events from around the benefice as well as details of local businesses. You can pick up a copy for 50p in the Tower Room at St Nicholas. To have The Grapevine delivered to your door every month, please contact Barry Hewitt.
Our benefice is part of Derwent Deanery, which is part of the Archdeaconry of York, which is part of the Diocese of York.